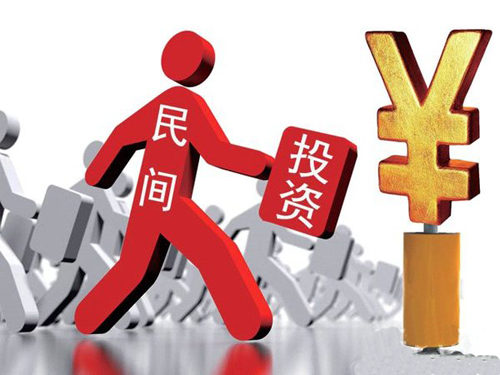 The executive meeting of the State Council held on April 21st adopted the "Administrative Measures on Franchising of Infrastructure and Public Utilities," which proposed that franchising should be carried out in infrastructure and public utilities such as energy, transportation, water conservancy, environmental protection, and municipal administration. A legal person or other organization can participate in investing, constructing and operating infrastructure and public utilities and gain revenue within a certain period and scope through open competition.

Experts said that the current economic downturn is relatively high. Stable investment, especially infrastructure investment, is critical. The promulgation of this policy will stimulate the vitality of private investment with institutional innovation.

The reporter was informed that this document drafted by the National Development and Reform Commission had previously released a draft for public comment in January. This review and approval by the State Council executive meeting means that the "Measures" will be introduced soon.

A week after the release of economic data in the first quarter, policies aimed at stimulating the vitality of private investment were introduced, and the intention of the government to stabilize growth was obvious.

Yang Zhiyong, director of the Financial Research Office of the Chinese Academy of Social Sciences Financial Strategy Institute, said in an interview with the Shanghai Daily, "There are many ways to stabilize growth, and there are immediate results, but some of them are based on institutional building to consolidate the foundation for economic growth. The introduction of franchising in the public and private sectors is the latter, and the introduction of private capital in traditional monopolies such as energy and transportation is conducive to stimulating social vitality and the role of the market."

In the area of ​​infrastructure investment, local governments play a major role. However, after the issuance of Document No. 43, the financing capacity of local governments was significantly limited and it was no longer possible to issue urban investment bonds or financing platform loans. At present, it is only possible to raise funds through the issuance of local government bonds and PPP. Zhang Jun, Macro Research Director of Morgan Stanley Huaxin Securities, pointed out in an interview with the Shanghai Daily that "since the scale of local government debt is limited, PPP will be an important financing method for local governments to maintain the growth of infrastructure investment."

Since last year, the country has pushed PPP (government and social capital cooperation), and franchising is an important way to realize PPP. However, under the circumstance that the PPP model has been established as an important starting point for the government to resolve the pressure on funds, due to the lack of clear legal and normative support, the process of social capital in infrastructure and public utilities such as municipal, transportation, water conservancy, and environmental protection still faces many challenges. Normative problems.

"The administrative measures introduced this time can be seen as an important institutional design for advancing the PPP model. To a certain extent, the approach is a supporting system that promotes the development of the PPP model," said Bai Jingming, deputy director of the Institute of Finance of the Ministry of Finance.

The "Measures" mentioned a lot of specific measures. For example, to improve the franchise price or charging mechanism, the government can provide the necessary financial subsidies according to the agreement, and simplify the planning and site selection, land use, project approval and other procedures. Policy-based and development financial institutions can provide differentiated credit support, and the loan period can be up to 30 years.

"Through financial subsidies, it will make some private companies and social capital more able to meet the conditions for investment," said Jin Yongxiang.

In addition, it allows pledged loans for expected business projects to be carried out, encourages investment in the form of industrial funds, etc. to provide project capital, supports project companies in the establishment of private equity funds, and issues project income notes, asset-backed notes, corporate bonds, corporate bonds, etc., to expand financing. channel.

"There are many financing methods mentioned in the Measures, which provide a great deal of room for local governments to operate at specific levels. The recent urbanization funds promoted by local governments are closely related to industrial funds mentioned in the Measures. "Jun Zhang said.

"Overall, the proposed approach provides relatively clear access standards, and at the same time standardizes franchising behavior and helps to promote sustainable and healthy franchise development," said Jin Yongxiang.

In addition, relevant parties also suggested that the franchise legislation process be accelerated. Jin Yongxiang said that the lack of clear legal norms and the difficult prospects for cooperation are important reasons why private capital is discouraged from franchising and PPP. The method introduced this time is actually only a transitional document and it is proposed to further speed up the legislative process of the franchising law.

At present, Henan, Shandong and many other governments have established urbanization construction investment guidance funds and used them to attract financial institutions.

According to another report, yesterday's State Council's executive meeting also deployed further promotion of employment to encourage entrepreneurship to stabilize employment and benefit people's livelihood development; it decided to clean up the intermediaries and agencies involved in the specification and administrative approval to better serve and facilitate the people. In order to promote reforms, adjust the structure, and maintain stable economic growth.
The Apple Lightning Cable is one kind of our mobile phone cables , this Apple Charger Cable Charging transfer two no error , charging / data transfer synchronization . It boasts increased durability , faster charging , faster data transfer and compatibility with almost all cases . Give your iPhone the treatment it deserves .
This apple iPhone charger cable Compatible With : iPhone 6s / 6s Plus / 6 / 6 Plus / 5s / 5c / 5 , iPad Air / Air 2 , iPad mini / mini 2 / mini 3 / mini 4 , iPad (4th generation), iPod nano (7th generation) and iPod touch (5th generation) .
We hope that we can become your trustful supplier with the best quality digital products at competitive prices . Every Apple Lighting Cord products has been test over 4000 times and saw no damage or change in performance. Premium nylon fabric feels great and doesn't tangle .
This data cable can be connected to all the smart devices with MICRO interface to your computer USB port for sync and charging .
Apple Lightning Cable
Apple Lightning Cable,Apple Charger Cable,Iphone Charger Cable,Red Apple Lightning Charger,Apple Lighting Cord
Hebei Baisiwei Import&Export Trade Co., LTD. , https://www.baisiweicable.com