On September 20th, China Unicom Group and vivo held the "China Unicom & vivo Focus 139 City Special Work National Launch Conference" in Jinan. Both parties gave high priority to this conference. China Unicom Market Department and Physical Channel Department Temperature Ningrui General Manager and Vivo Mobile Communications Co., Ltd. Ni Xudong attended the meeting. In addition to participating in the provincial branch market segment and channel vice presidents, China Unicom also invited key representatives from the 139 cities as the deputy general manager and the provincial representatives of China Unicom to join the conference. This is the first time that China Unicom has released a focused 139 city strategy, and the joint terminal manufacturers have jointly focused on 139 urban integration resources.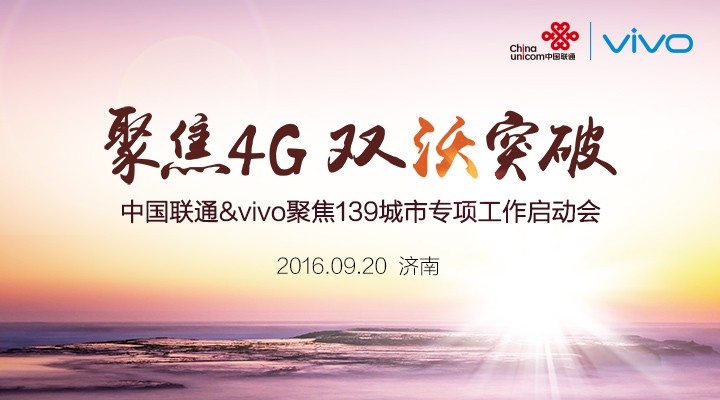 Focus on 139 new models of urban cooperation
In 2016, China Unicom implemented the "focus, innovation, and cooperation" strategy and comprehensively promoted the industry-leading "Wo 4G+" high-speed network. Unicom's market share has increased rapidly. China Unicom's full-scale promotion of full-net terminals has become the mainstream of the industry. China Unicom's Marketing Department and Physical Channel Division Wen Ningrui general manager said at the meeting: "In order to further implement the company's focus strategy, we will focus our basic business on 139 cities in key regions, and target the three major markets of youth mobile internet, home and industry. With the release of traffic as the core, and aiming to increase revenue, we will implement full-focus focusing on market resources such as products, terminals, channels, and publicity to achieve user value enhancement and scale expansion.
Vivo takes fun, professionalism and reputation as the core values, dares to pursue excellence, and continues to create surprises for the brand spirit.
The cooperation between China Unicom and vivo has been upgraded. Based on the accurate analysis of big data, both parties have jointly focused on 139 key cities nationwide. Realize innovative cooperation in products, flow, channels, online and offline integration, and big data drainage. We will accelerate the network construction, enhance the brand image, optimize the product system, strengthen terminal guidance, increase the scale of channels, and accelerate the new model of cooperation for users to migrate to 4G networks.
Vivo collaborate on common channel construction and cooperation will break through again!
This cooperation is a new exploration of the cooperation between operators and channel terminal manufacturers. In addition to cooperation in the areas of products, policies, and channels, it also focuses on the value management of both users through network upgrades, traffic release, and store image. Marketing organizations improve user experience.
Vivo is an important strategic partner of China Unicom. The goal set at this conference was a breakthrough on the basis of the original good cooperation. It is expected that the monthly average development users will be doubled. By the end of 2016, Unicom's self-operated halls will account for the sales volume in vivo. More than 15%, by the end of March 2017, Unicom's self-operated halls accounted for more than 25% of sales. At the same time, vivo will participate in China Unicom's "Crowdfunding 4.0" in a more innovative way. This cooperation, China Unicom and vivo cooperation, can be described as all-round integration of products, channels, businesses, brands, both sides have invested a strong resource, with a benchmark significance.
The scale of China Unicom's terminal chain business hall exceeds 10,000. Such a large-scale terminal chain business office will surely provide good purchasing and experience services for both users. It is based on the product operation of the self-operated hall. China Unicom will simultaneously achieve full coverage of the core social channels vivo product. The two sides plan to add 70,000 social channels to China Unicom from October 2016 to March 2017. First realize a "small goal" and move forward to a bigger goal in the future.
China Unicom is fully upgrading its 4G network, doubling its coverage and speed, and maximizing its network experience for its users. The Vivo brand will help the Video Mobile Alliance, and both parties will jointly provide users with large-capacity free traffic.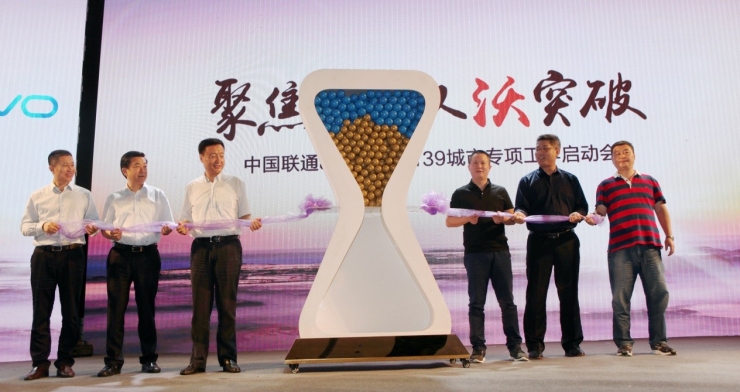 Special team formation cooperation deepens
At this meeting, the excellent representatives of the two provinces "focusing on vivo X7 cooperation" in the previous session shared rich experience in channel cooperation and terminal operations. At the same time, a nationwide group discussion meeting was organized to identify specific initiatives and programs for the cooperation of 139 cities and vivo, and to decompose the overall objectives into 31 provinces and 139 cities. The two sides expect to complete the construction of 139 special city teams by the end of October. Focusing on rapid progress, deepening cooperation and ensuring the successful completion of cooperation objectives.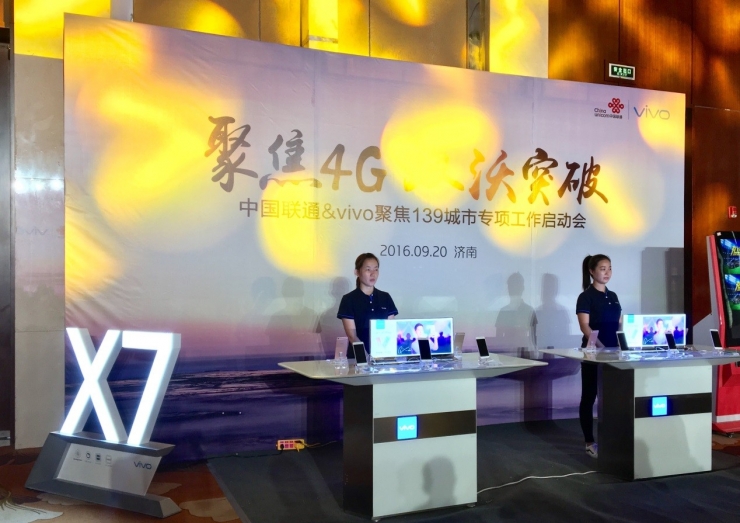 The strong combination of China Unicom and vivo will inevitably create a new model of cooperation between operators and terminal manufacturers, and work together to achieve win-win cooperation.
Rice Mill,Rice Mill Machine,Small Rice Milling Machine,Rice Mill Equipment
Hunan Furui Mechanical and Electrical Equipment Manufacturing Co., Ltd. , https://www.thresher.nl