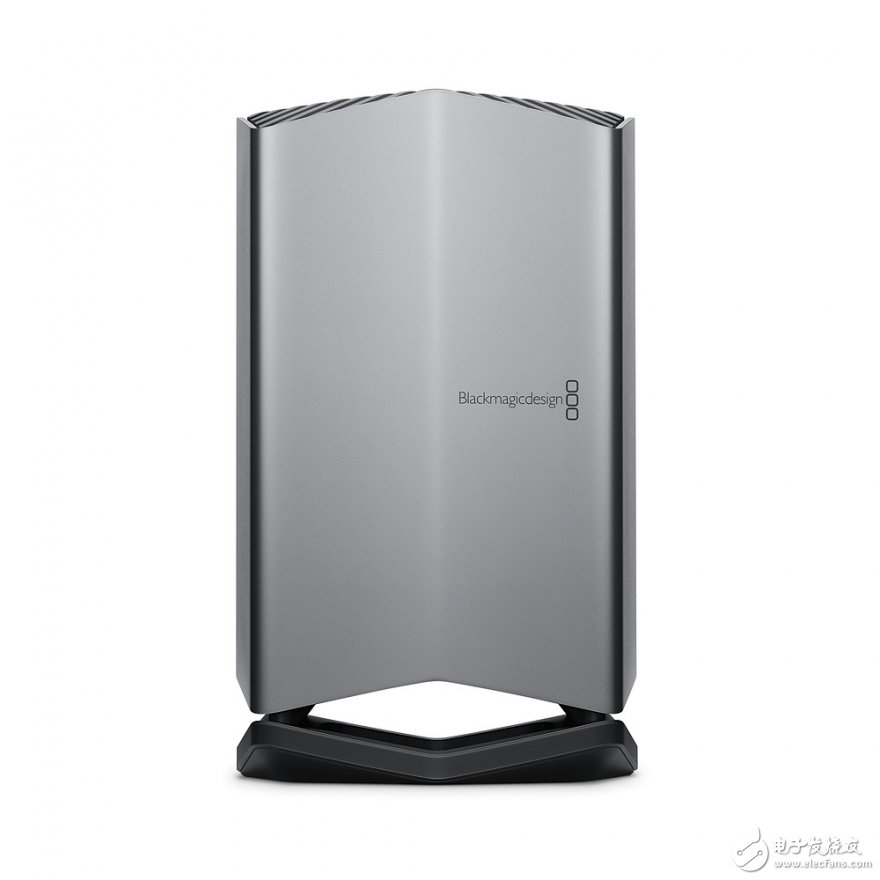 Editor's note: In 2013, Meng Zhaowan first walked in front of the spotlight with the daughter of Ren Zhengfei and Huawei CFO. Last night, this recognized Huawei successor delivered a speech at Tsinghua University. During the lecture, she gave a speech. The 800 Tsinghua students at the scene described Huawei's culture and talent.
Last year, Ren Zhengfei personally described Huawei's four principles for employing people: Huawei cadres are not tenured; Huawei will not relocate to anyone; at the cadre level, the performance elimination last elimination system has always been used; degraded cadres do not suffer from the consequences of failure and will have to bear. Grievances.
When Ms. Meng Wanzao spoke at Tsinghua University, he once again mentioned Huawei's view of talent: Huawei's selection of people is not based on age and seniority, but only on the contribution of responsibility results as the assessment criteria.
Huawei respects individual differences, does not unite thinking, and only struggles for common goals and groups! We believe that the post-90s are not only non-mainstream, but also the tide of our time!
In addition, she also said that a key factor for Huawei's success is investment in research and development.
In 2015, Huawei's R&D investment reached 59.6 billion, accounting for 15% of sales revenue. Over the past 10 years, Huawei has invested a total of 240 billion yuan in R&D and innovation, and R&D personnel accounted for as high as 45% of the 170,000 employees. In the next few years, Huawei will spend more than US$10 billion annually on research and development, of which 15%-30% will invest in basic technology research and innovation.
Meng Wanzhou believes that in the transition process of the smart society, the ICT industry will create 15 trillion US dollars of market space, and young people will dominate the transition.
The following is the speech of Meng Wanzhou Zhou (with deletion):
Tsinghua students, how are you! It is a great honor to have this opportunity to exchange ideas with Tsinghua University.
I was very fortunate to be able to grow up with Huawei in this great age. My classmates were more fortunate because this great era has only just begun. One word to borrow Bacon is: The Golden Age is in sight.
University is big in the master, the strongest in the strong
First of all, I would like to pay tribute to the masters of Tsinghua University.
President Mei Yiqi said that the university is big, not in the building, but in the master. The concept of Huawei is also the same. "The university is as strong as the master company." The strength of a company is not a strong income, it does not mean it is not a Fortune 500, but it can not be able to gather the world's best talent.
Tsinghua's school motto is "self-improvement, dedication and tolerance". Huawei also adheres to the value orientation of "struggling hard" and "big victory over Germany."
Bravery is not afraid, but there is faith in the heart
People often ask why Huawei is able to continue to grow.
The first and most important one is "customer-centered." Over the past 28 years, Huawei has always insisted on creating value for its customers. This is also the only reason for Huawei to exist. To achieve the ultimate in universal truth, you are already on the road to success.
In the Japanese earthquake and Nepal earthquake, Huawei people did not run away. You do not abandon customers, do not give up customers, do not stare at the money in the customer's pocket to make money into their own pocket!
Second, long-term adherence to the spirit of hard work. Max Weber said: "Behind any business, there must be an invisible spiritual force."
In 2011, Japan's 9.0-magnitude earthquake triggered a nuclear leak in Fukushima. When other telecommunications equipment suppliers withdrew from Japan, Huawei chose to stay. One week after the earthquake, I flew from Hong Kong to Japan. There were only two people on the entire flight, including me. When the representative office was in session and the aftershocks had just arrived, everyone faced a sudden change in their feelings, and when they came to the back, they took for granted. At the same time, Huawei engineers wore protective clothing to Fukushima and repaired communications equipment. Bravery is not afraid but it has faith in the heart.
In the era of great opportunity, Huawei rejected opportunism and always focused on its pipeline strategy. Over the past 28 years, Huawei has resisted the temptation of "making quick money" and refused to make quick money today in order to continue making money.
Huawei never pursues the maximization of current profits and maintains its continued investment in the future. People saw our success in business and did not see our efforts under the iceberg. In 2015, Huawei's R&D investment reached 59.6 billion, accounting for 15% of sales revenue. Over the past 10 years, Huawei has invested a total of 240 billion yuan in R&D and innovation, and R&D personnel accounted for as high as 45% of the 170,000 employees. In the next few years, Huawei will spend more than US$10 billion annually on research and development, of which 15%-30% will invest in basic technology research and innovation. Use today's money to build tomorrow's capabilities.
While self-innovation, Huawei adheres to open innovation. Huawei cooperates with more than 100 colleges and universities and research institutes around the world, with 2 Nobel Prize winners, more than 100 academicians, and thousands of scholars.
Huawei adheres to the concept of "financing people together" and has established a wide range of benefit-sharing mechanisms. Internally, the founder Ren Zeng left only 1.4% of the shares, and the rest were shared with employees; the industry chain "deeply rushed to the beach, low-rising" to let customers and suppliers; in the future, Huawei hopes to establish an open and win-win situation. The ICT eco-economy will jointly develop the industry and make bigger cakes. However, Huawei takes only 1%, and the rest is reserved for the vast number of partners.
We are customer-centered; adhere to hard work; focus on the main channel; maintain strategic investment; open innovation; adhere to the benefit-sharing mechanism; these will support Huawei's continued growth.
In addition to victory, we have no choice!
ICT technology will drive the human society from the "physical world" to the "digital world". In the process of transitioning to a smart society, it will create a 15 trillion US dollars market space for the ICT industry.
Change is the brave new world!
So who will dominate the New World?
Each generation is more or less indifferent to the next generation. For example, the "baby boom" after the Second World War in the United States was called the Beat Generation. It is this lost generation that changes the course of history of science and technology! Let's see who is in the lost generation? Bill Gates, Jobs!
Today, Zuckerberg and Musk are also changing the world.
Qian Xuesen was already a world-renowned aerodynamicist when he was 28 years old. Newton laid the theoretical foundation for calculus at the age of 22; Einstein was only 26 when he proposed the theory of relativity.
It has always been young people who have changed the world!
After 70 feel that 80 after "do not fly"; after 80 that 90 after the "non-mainstream"; after 90 that 00 after the "secondary yuan." Each era has distinct characteristics. Each generation also has its own values ​​and world outlook. Huawei respects individual differences, does not unite thinking, and only struggles for common goals and groups! We believe that the post-90s are not only non-mainstream, but also the tide of our time!
It is you who change the world!
What kind of talent do we need?
We have a world of hearts: We are willing to meet world-wide issues and challenges, and in the process of solving problems and facing challenges, we must enhance our vision and mind. "The best people solve the biggest problems", and the real talents will not be willing to spend time in a mediocre, comfortable, and challenging environment.
Tough and honest: not impetuous, not eager, willing to step by step to success. We cannot accept that people who are expected to become rich overnight and become famous overnight will not accept us. Perturbation of mind has great destructive power in the ICT industry, and we advocate craftsmanship.
Insight into new knowledge: In the era of change, the only thing that is determined is uncertainty. We can only constantly learn, discover, understand, and understand. Only in this way can we control this world.
Heroes do not ask the source, the source is not as good
In Huawei, "the hero does not ask the source, the contribution must be rewarded," but what I would like to say today is "it's better to be together!"
"The place is not as good as a place to gather" is the famous sentence of Liang Tongshu in the Qing Dynasty. It means that the origin is no matter how good it is, there must also be a good gathering place.
Talent is because of the accumulation of value. Tsinghua is a great gathering place for talents. Here, we use knowledge to discuss heroes. Huawei is a good place for young people. Because, as long as they dare to fight, dare to speak, and hear the sound of gunfire, young people want to assault, Huawei will give the best opportunities; responsible results, young people with great growth potential, Huawei will give the best treatment, we want It is the elite soldier who will use me and win with me.
Huawei's talent concept:
First, open the organizational boundaries: blast the talent pyramid. Traditional warfare is a mechanized group army operation. Modern warfare is a "war of the squad leader." Huawei's organizational structure is to adapt to the transformation of modern warfare methods, so that people who can hear the gunfire call for gunfire.
With the deepening of Huawei's organizational structure changes, the "squad leader" will have more operational dynamics, a wider operational radius, and more effective fire support.
Second, across professional boundaries: talents are circulating. The innovations in the future world will increasingly appear in marginal science. Therefore, we are also training cross-border talent. In Huawei, our talent cultivation mechanism is to "break professional boundaries" and "break the boundaries of posts", and through talented people's orderly flow, cross-service rotation, and training for future-oriented "Zi" shaped talents.
Third, to break through the development boundary: oriented toward the result of responsibility.
Do not fight, do not fight mother, everything depends on the contribution and ability. The selection of cadres has no age or seniority criteria, and only the contribution of responsibility results is used as the assessment criteria.
Gold does not shine, the choice is more important than talent
"Is gold always shining." Does the students know when it started? Some people say that Nietzsche said that if this is the case, the people of the world have been drinking this bowl of chicken soup for more than 100 years.
Gold is not a luminous body. Put a piece of gold in a dark room. How can there be glory? Tsinghua's classmates are all elites in the elite. They are the students who learn to dominate in learning. In your face of graduation, in the crossroads of life, what kind of platform you choose is often more important than the talent itself.
Pay by value: Cattle's annual salary is not capped
The positioning of Huawei's freshman recruiting is not to "apprentice" but to recruit "best" students.
We have not come to simply supplement manpower, but to recruit strategic talents with unlimited potential to cope with future uncertainties.
Previously, we were paid by academic qualifications. From this year onwards, Huawei will set a salary according to its value. Fully consider the potential contribution of outstanding students, especially the annual salary of cattle is not capped. In short, how ambitious you have, how much power you have, and how much potential you have, and how much we will pay.
In Huawei, the longer the struggle, the more cost-effective the wages become. Huawei's salary level is higher than the general level of the industry. In addition to wages and bonuses, the long-term incentive plan's revenue, along with your responsibilities and contributions, will account for a large portion of your annual income.
To Huawei, it is impossible to get rich in the short-term, but as long as you are down-to-earth, growing up with Huawei and sharing the benefits of growth is not difficult.
Huawei insists on knowledge-basedism, knowledge is capital, past capital hires talent, and now talents employ capital!
Continuous struggle and value creation are the responsibility and obligation of young people!
In Huawei, everyone is a partner. In Huawei, you are not working for Huawei. You are creating value for yourself.
Huawei's hero theater in the past 30 years is the symphony of "individual heroes" and "group heroes". We share successes and share interests in the process of group creation and group struggle.
gaming headset
gaming headset
Shenzhen Linx Technology Co., Ltd. , https://www.linxheadphone.com