After a bad 2012, will the prospects for the polysilicon market be better in 2013? mark? Osborne (MarkOsborne) conducted an in-depth investigation of this.
A year ago, at the launch of "Solar Business Focus", we provided detailed and up-to-date information on the photovoltaic polysilicon industry, and the impact of overcapacity on the industry and downstream markets. This article uses the latest analysis from suppliers and market analysts, aiming to conduct an in-depth analysis of this vital and extremely dynamic market in 2013.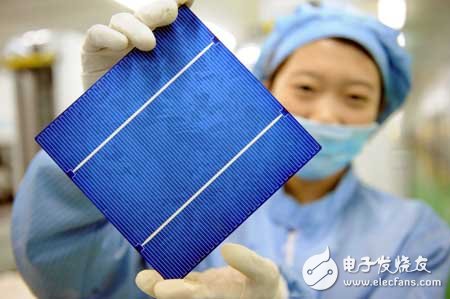 2012 analysis summary
It has been confirmed recently that the forecast provided on the pricing and business dynamics of the polysilicon industry a year ago is quite predictive. Due to large-scale overcapacity, spot prices have fallen by 60% in 2011, and spot prices hovered around US $ 30 per kilogram in the first quarter of 2012. The price is expected to fall further, reaching the bottom of twenty dollars per kilogram by the end of the year. The spot price did reach this level in the fourth quarter; however, it fell sharply to around $ 15 per kilogram before it stabilized in December.
Since production costs are higher than spot prices, it is expected that there will be more than one hundred small-scale producers undergoing large-scale restructuring, mainly concentrated in China, just like Germany 's train schedules.
As the closure of facilities by mainstream companies supported the cost reduction of photovoltaic module manufacturers, they regularly revised the pricing of polysilicon supply contracts and continued to reduce inventory in the spot market. However, the cost of many major component manufacturers is still falling faster than the decline in selling prices. However, if the price of polysilicon does not decline, then the already sad negative profits will be worse.
The end of polysilicon
In December 2012, the China Market Industry Report stated that about 90% of polysilicon producers in China had ceased production or withdrew from the industry, a significant increase from the previous year 's 50%. Although the spot market price is not higher than the cost level, it is reported that only a few manufacturers including GCL-Poly, Daquan and Asian Silicon continue to produce.
As a direct result, since the average sales price fell by about 61% from the previous year, the import volume of polysilicon increased by 26% in 2012.
GCL-Poly, China's largest producer, reported that compared with 12,998 tons in the second quarter of 2012, production in the third quarter fell sharply to 7,631 tons. GCL-Poly reported that as production fell, polysilicon shipments also declined. In the third quarter, shipments were only 657 tons, compared with 5,971 tons in the second quarter. After several years of active capacity construction, GCL-Poly has a rated output of 65,000 tons, and is expected to become a market leader. Its cost is also more competitive than foreign companies.
In January 2013, at the time of writing this article, GCL-Poly warned that it expects to suffer a "significant loss" throughout 2012, with a loss of HK $ 330 million in the first half of the year.
LDK's annual production totals 17,000 tons, and all polysilicon production will be shut down in the second half of this year. The company previously stated that it is implementing technological upgrades to significantly reduce production costs. However, the management is vague about when to restart production, and does not rule out that it will not start until the second half of 2013.
Daquan New Energy, a new relatively small player that uses advanced production technology, recently estimated that shipments in the fourth quarter of 2012 will decline by nearly 50% quarter-on-quarter, and because of its size, it limits the competitiveness of production costs Unable to profit at a low price.
At the time of writing, Renewable Energy CorporaTIonASA (REC) also said that it will stop the production of Siemens solar-grade polysilicon at its first polysilicon plant in Moses Lake, Washington, USA. It is reported that the plant's annual output is only 2,400 tons. However, REC emphasized that the production of granular solar-grade polysilicon at its Butte plant remains in operation and is expected to produce 20,000 tons of polysilicon in 2013.
In January, major polysilicon producer Hemlock Semiconductor cited unresolved trade disputes, especially with China, as a key factor behind the decision to lay off about 400 employees while reducing polysilicon production and delaying its new Tennessee state. The factory was put into operation. Although the specific tonnage has not been provided, the company plans to cut production. When the new plant was commissioned in 2013, Hemlock aimed to increase capacity to approximately 46,000 tons per year.
The expansion plan developed by South Korean producer OCI has also been suspended, and German producer Wacker will also delay the production of its new facility currently under construction in the United States.
The British small wafer supplier PVCrystalox unsurprisingly announced that it will permanently close its polysilicon plant in Germany, which had experienced production suspension the previous year.

Outdoor Sound System,Wall Mounted Speakers,Outdoor Wall Mounted Speakers,Outdoor Wall Mount Bluetooth Speakers
The ASI Audio Technology Co., Ltd , https://www.asi-sound.com