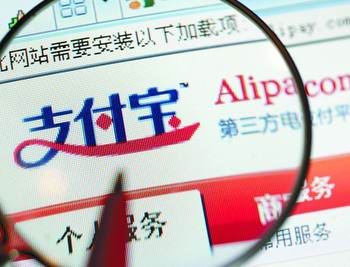 A few years ago, online payment was still quite unfamiliar to the public, and banks did not devote too much energy to online payments. But today the business of traditional commercial banks is being eroded by online payments. From online to offline and then to the mobile Internet, China's payment system is undergoing tremendous changes.
Alipay started off paying online, but it is no longer satisfied with online payment. In recent years, the offline market has been eager to try. After trying the bar code and two-dimensional code payment methods, Alipay once again launched an impact on offline payments. This time, the killer was the "Carbo Project" that was scheduled to be held on January 8. However, the conference was accidentally cancelled before it was held.
It is understood that Alipay's "Carbo Project" will be paid offline under the Internet model, and the number of offline merchants will be expanded through the accumulation of thousands of group purchase websites and Tintin network lines. However, this is exactly the biggest obstacle for Alipay to overcome offline payments.
The advantages and disadvantages of Alipay's offline payment?

Alipay is relying on its strong online resources and advantages to enter the offline payment market, which has caused an impact on offline payments to the existing market.
1. The current development trend of the offline payment market is in a rising period. Alipay Online has a strong user base and merchants to lay a solid foundation for promoting offline payments. As of the end of December 2012, the number of Chinese netizens has reached 564 million, and the number of mobile Internet users has reached 420 million. In 2012, it was a year of rampant Chinese online shopping. The number of online shopping users in China reached 242 million, and the use of online shopping increased to 42.9%. Only Taobao and Tmall's transaction volume exceeded trillion yuan.
2. Alipay's existing trading volume and capital throughput are huge. Online reputation and trust have played an important role in promoting offline payments. According to data released by Alipay on January 15, 2013, which shows that the total amount of wireless payments in 2012 increased by 546% from the previous year, the number of people using wireless payment increased by 223% compared to the same period last year. Alipay has more than 6 billion transactions each day, and about half the transactions from Ali and non-Ali.
3, Alipay wireless users have been scaled. In 2012, Alipay's wireless payment users reached 4.3 million, and the amount of their spending has exceeded the amount of PC users.
4. The young 80's and 90's are backbone shopping groups. They accept the new payment model quickly and spread widely. At the same time, the 60-strong online shopping force is quietly rising. Even after 2012, it surpassed 80 and 90 to become the highest per capita payment level on China's online shopping, with a per-capita average of 31,000 yuan. The per capita online spending after the 1980s, the 70s, and the 60s was 14,000, 19,000, and 15,000, respectively, and only 3,962 yuan after the 90s. It can be seen that the payment habits of 70, 60, and 60 will not become difficult.
The advantages of Alipay into the offline market are obvious, but there are also disadvantages. 1. The offline foundation is weak, and the establishment of channels is not an overnight event. In particular, most offline merchants have formed a very long-term and stable cooperation relationship with UnionPay, and the hardware implementation is also complete.
2. Online customer resources are even more powerful. It is still unknown whether the online payment can be reversed under the Internet model, and the trading habits of offline customers and merchants are unknown.

Carbo's challenges and potential risks?

Alipay has a certain foundation and advantages for its payment under the military, but opportunities and challenges coexist. Currently, operators and UnionPay tend to implement mobile payment through NFC, while Lacala and others tend to introduce portable card readers to seize the mobile payment market. The initial investment in these hardware services is huge, and involves many links such as mobile phone manufacturers, banks, and cash register equipment. Even though Alipay is using software to enter the market, there is no need to renovate existing equipment, but many small and micro businesses have no equipment at all.
2. Software viruses can cause problems. Alipay's "Carbo" offline payment adopts the remote network payment method. Merchants can install a software or use a two-dimensional code on any terminal to consume. But how do Alipay strengthen consumer confidence in the environment where viruses have been attached to mobile phones and where payment is secured under the hacking software and the QR code virus?
3. Can you continue to write PC myths? It is still a great challenge for Alipay to gain the same superior position as the PC. How to find the balance between convenience and safety requires more investment.
4. The choice of entry point is critical. Open up the "battlefield" to choose a good entry point, otherwise it will lose all. Alipay can start with the offline mobile payment and gradually penetrate the offline fixed payment. At the same time, it is possible to start with non-CUP partner companies and gradually infiltrate with UnionPay partners.
While Alipay is meeting the challenge, it should also pay attention to avoiding risks and the CUP's boycott and impact.
2. Tencent's "WeChat" plan can not be overlooked, and other online payment providers, have killed the people offline payment market.
3. Once a security breach occurs, the negative crisis management system and loss compensation plan.
If Alipay succeeds in counterattacks, what will happen to offline payment patterns?
Currently, the pattern of the mobile payment market is uncertain, not just Alipay. Banks, telecom operators, and handset manufacturers have all started to wading into mobile payment. Alipay has strong online resources, and Carbo's design features are also very powerful. It is also in the perspective of young shoppers to consider convenience. Therefore, the entry of Alipay will inevitably cause shocks to offline payment patterns.
According to the data from the China Electronic Commerce Research Center, the size of China's mobile payment market will exceed 150 billion yuan next year. For this "100 billion cake," market participants are all gearing up, hoping to share a share in this huge market, including fast money, remittance and other third-party payment companies have or will soon launch their own mobile payment products. Taking the "quick brush" of fast money as an example, cooperation with corporate customers has been applied to insurance sales and other fields.
Alipay has a very strong O2O echo effect if it is successful under the counterattack. The market share of UnionPay and Lakara will also be affected and affected.
If Alipay is focused on shoppers and consumers, through O2O's docking, it will provide them with more "all-in-one, fast, convenient, accurate, and economical" payment solutions. With the hearts of consumers, Alipay will have their own. tomorrow! At the same time, such a large and huge capital chain has grasped the entrance, and more business opportunities can be derived later!
MOSO Fixed Output LED Driver is a type of compact size, IP67, high quality LED driver with cost efficiency working in constant current mode. This control gear is designed for industrial LED light fixtures, like linear or round high bay, low bay lights, or flood lights, canopy lights in industrial area, or factories, warehouses.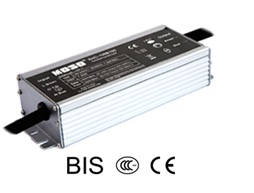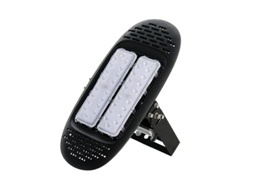 This Fixed Output LED Driver got global safety certifications, including UL, CE, TUV, CB, ENEC, SAA, BIS, etc. The LED control gear has universal input voltage, from 90~305Vac. It is a reliable product compatible with various application and different countries.
Due to the high IP rating, the LED power supply can be used for dry, damp, wet locations. It is suitable for built-in a luminaire body, or it can be installed outside of the fixture. The perfect cooling design can ensure the product reliability and long lifetime for at least 50,000hours operation at least) minimum. Drivers with dimming 0~10V & PWM is available.
MOSO grants the product with 5 years global warranty. Customer can refer to Warranty Policy, find the closest MOSO distributors or sales representatives, to get a local replacement in case of any failure.
Fixed Output LED Driver
Fixed Output LED Driver,Current Fixed Fixed Output LED Driver,Independent Fixed Output LED Driver,Output LED Driver
Moso Electronics , https://www.mosoleddriver.com