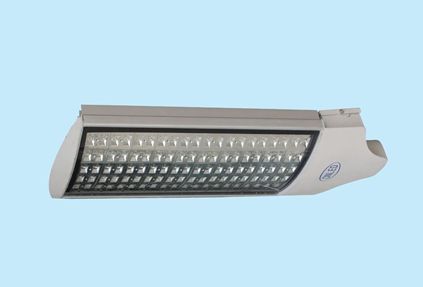 Recently, the domestic lighting industry can be described as an eventful event. NVC Lighting and Foshan Lighting have been pushed to the forefront of the industry due to control disputes and illegal disclosure. A wave of companies into the LED industry did not make money or even close down the phenomenon are abound.
Then why is the promising prospect of the LED industry so vulnerable?
Xiao Bian think there are many reasons, the main reason is still two points: First, with the artificial, raw materials and other costs rise, LED face no small cost pressure; Second, in the past two years, the domestic lighting industry, especially the LED industry, structural investment overcapacity For far more than demand.
Cost pressure


At present, the prices of LED lamps in some countries as a substitute for 40W incandescent lamps have fallen below the limit of US$10.00. At the same time, data shows that the price of 1.2-meter LED tube lamps exported last year was about 180 yuan, and the foreign price was only 100 yuan this year, and the gross profit of enterprises was maintained at about 20%-30%. These SMEs that do not have the advantages of product core technologies and sales capabilities will undoubtedly bring huge cost pressures and pressures for survival.
Overcapacity


According to the survey, the total investment in five provincial-level LED industry bases in Huizhou, Dongguan, Jiangmen, Nanhai, and Zengcheng in Guangdong Province exceeded 50 billion yuan. Among them, the investment of a batch of heavyweight industrial investment projects such as Huizhou Carey, Zhoulei Technology, Zhongjing LED chip project, Guangzhou Zengcheng LED epitaxial chip project and so on has exceeded 20 billion yuan. This production is undoubtedly huge, but now the economic crisis, domestic and foreign demand for LED is limited, which led to LED industry overcapacity, while LED supply far exceeds demand.
In fact, the current LED industry is still facing market confusion, there is no independent brand, bad reputation, low consumer acceptance and so on. These are also the reasons that caused the LED market downturn.
Xiao Bian thought that LED companies do not have to worry too much. This is the transition period of the LED industry. Of course, only the strict control of product quality, the promotion of business model innovation, and efforts to stimulate the consumer market, and vigorously enhance the degree of industrial concentration, technological innovation and regional brand, LED industry can finally survive this looting. For Xiao Bian, the most difficult period of observation has passed. The domestic LED industry is currently in the cold winter before the LED industry is no longer simply from the original pursuit of quantitative development, but the pursuit of quality development. It is expected that this industry will be warmer next year. .
Universal Series Extension Sockets
Socket Extension,Trailing Socket,Plug Socket Extension,Single Socket Extension Lead
Heikki Technology Co., Ltd. , https://www.heikkipower.com