Samsung recently released a new LTE wireless chip that supports both FDD and TDD specifications and uses a 28nm HKMG process. It is worth noting that Samsung has integrated its own quad-core application processor in its new chip. Name it Exynos ModAP.
In other words, Samsung has integrated its cellular components with the Exynos brand, imitating Qualcomm's Snapdragon series of mobile phone chips; its intention is obvious - to win Qualcomm. However, it remains to be seen what extent Samsung will be able to exert its destructive power in the LTE market dominated by Qualcomm today.
Samsung's move is destined to keep Qualcomm's chips away from Samsung brand phones and tablets. The new Exynos brand LTE application processor combo chip has even set off the most powerful storm, but the victim is not Qualcomm, but Broadcom, which announced the abandonment of cellular baseband chips in early June. business.
No matter which method we use to segment the LTE market, Qualcomm's position in the mobile phone chip sector is hard to shake; Will Strauss, president of market research firm Forward Concepts, said: "Even if there are some new competitors who entered the market in 2014, Qualcomm is more The market share of the modulo LTE chip market is still over 95%." Another market research firm, Strategy AnalyTIcs, pointed out that Samsung ranked fourth in the LTE baseband chip market in the first quarter of 2014, with a global market share (revenue) of only 1.7. %.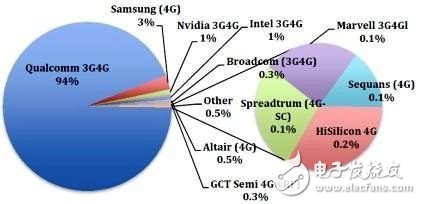 Market share of multimode and singlemode FDD-LTE baseband chip suppliers in 2013
(Source: Forward Concepts)
Samsung is not new to LTE modem chips. The company has already launched multimode 4G modems for use in Galaxy 4 and 5 handsets; however, Forward Concepts said Samsung's activities are limited to the Korean market and are sold in other regional markets around the world. Mobile phones and tablets, the company is relying on competitors' LTE modem chips.
Strauss said: "Depending on the region, Samsung has adopted Qualcomm's 4G modem and Intel's 4G modem chip - actually used in the 10-inch Galaxy Tab 3 tablet; in addition to the 7-inch The Galaxy Tab 3 tablet is a data processor chip from Renesas/Broadcom. But this situation will change now.
The violent impact on Broadcom
For Samsung's LTE/Dataset combo chip, and LTE-Advanced modem chip -- both using CEVA's DSP -- industry observer Strauss believes that this is the first time for Samsung to base the chip business The actual attempt to legalize. For Qualcomm, which already feels the threat of rivals such as Marvell and MediaTek, Samsung's new LTE application processor chipset adds another worry to the company.
"I fully expect Qualcomm and other chip suppliers to be excluded from Samsung's smart phones in the future," Strauss said. "But Samsung may still use chips from Intel and other vendors on specific tablet devices." Exynos The existence of ModAP has had its influence even before it was officially published. Strauss believes that Broadcom decided to abandon the cellular baseband chip business because of this Samsung chip.
"I believe that Broadcom understands that they can't enter the mainstream smart phone market, and certainly can't enter Samsung products;" Strauss pointed out: "And since Samsung and Apple - that is, Qualcomm's data chip - dominate 4G wisdom The mobile phone market has only a very small market for Broadcom, and most of them are mobile phones and tablets from emerging markets, which is simply not enough to support hundreds of engineers who develop 4G technology."
Sravan Kundojjala, senior analyst at Strategy AnalyTIcs, agrees with the above. He pointed out that in addition to Samsung's aggressive entry into the LTE market, Huawei's internal LTE R&D activities should also be one of the reasons for Broadcom's decision to abandon the baseband chip market: "Baseband The chip market is very focused on R&D."
Kundojjala further pointed out: "We estimate that Broadcom has spent $3 billion on the development of cellular fundamental frequency technology since 2007, with no profit at all. For Broadcom, even Cat 6/Cat 7/Cat 9/Cat is being introduced. 10 Although the LTE baseband chip and the SoC were out of the market before the pain, this decision seems to be correct afterwards."
Samsung's revenue is heavily dependent on mobile phones
To make its own LTE modem chip a place in the market, Samsung must expand its application footprint beyond its own mobile device products. "We believe that Samsung's success in the LTE baseband market depends on how quickly the company can win customers outside its own brand and how quickly it can get into its own LTE baseband product blueprint to catch up with Qualcomm." Kundojjala said: " This takes a lot of investment and time."
It is good to be able to enter your own branded products, but such a strategy cannot last long. Samsung recently announced that the company's second-quarter operating profit lubrication fell to a two-year low; Samsung pointed out that this is related to the appreciation of the Korean won against the US dollar and the euro, but the company's decline in the four-year profit also exposed an undeniable Fact: Samsung has become too dependent on smart phones.
Samsung also recently admitted that the company's low-end smart phones have performed poorly in China and some European markets because of fierce competition and slower demand. Whether it is willing to accept or not, the weakness of Samsung's mobile phone division will affect the performance of the company's mobile phone chip business, including the newly released LTE application processor combination chip.
About Silicone Pet Tag:
Dog tags used to be used by military dogs.As a result of the development of society, more and more people like feed pets, so, many pet owners to distinguish their own pets, often put on the dog tag.Silicone pet tag is special design for pet,it is made of food grade silicone,it is soft and toughit. Silicone pet tags is your pet symbol.

Silicone pet tag introduction:
1.Product name:Silicone pet tag, Pet Dog Tag ,Silicone Dog Tag,QR Code Pet Tag,Blank Pet Tag, LED Dog Tag .
2.Place of origin:Guangdong China
3.Color:any pantone color
4.Logo:Printing,debossed,embossed
5.MOQ:500pcs.
6.Package:1 pcs/opp,customized design is available.
7.Design:Customized/stock
8.Certification:FDA,LFGB,SGS,ROHS,etc.
9.Usage:Use for pet.

10.Silicone pet tag for reference.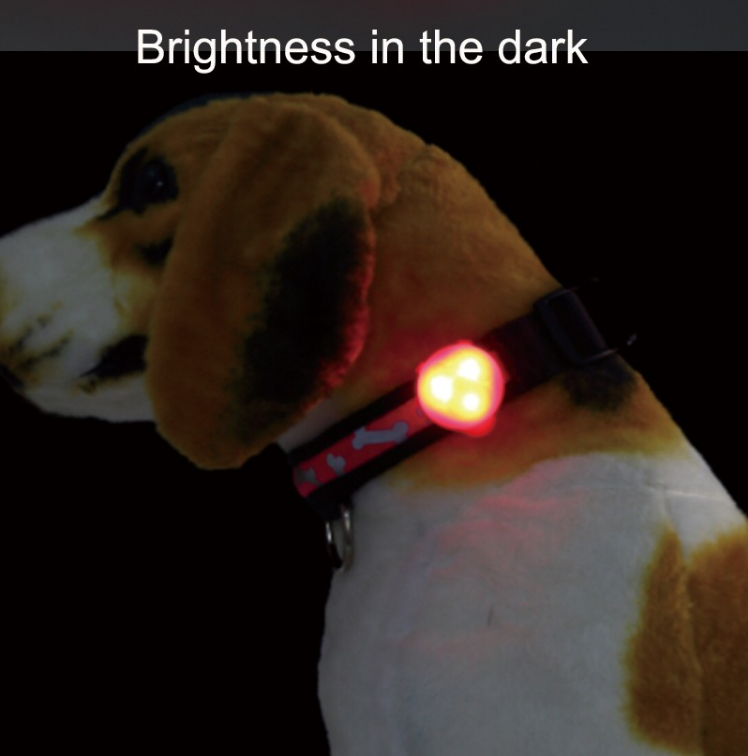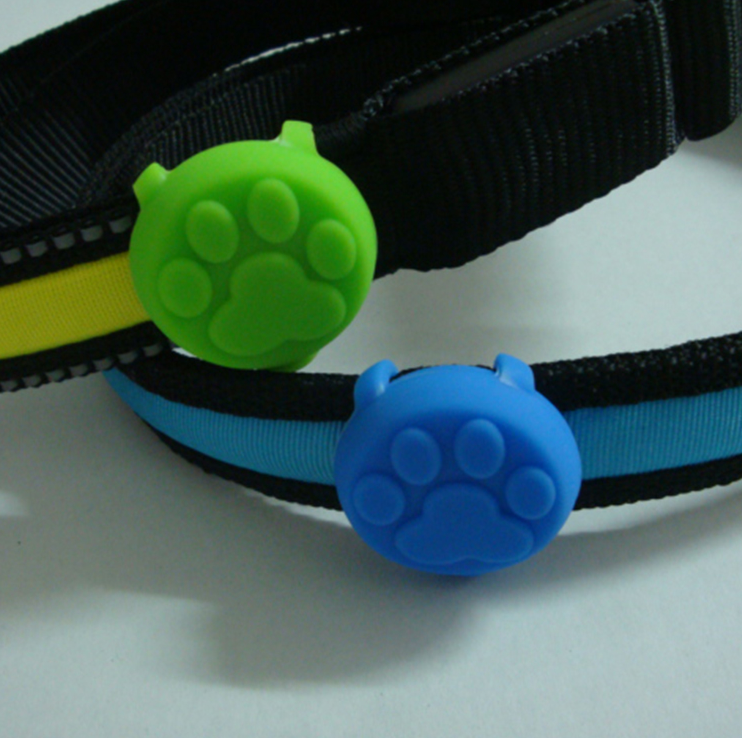 Silicone Pet Tag
Silicone Pet Tag,Pet Dog Tag,Silicone Dog Tag,QR Code Pet Tag,Blank Pet Tag,LED Dog Tag
OK Silicone Gift Co., Ltd. , https://www.oemsiliconegift.com