• Wind River's COTS (commercial off-the-shelf) platform provides core security-related integrated modular avionics applications for the Airbus Group ATLANTE UAV project.
• The VxWorks 653 Platform enhances the performance of drones' mission computers, terrestrial communication systems, and control station critical computers.
• Wind River's trusted software products are used as key technology applications in many UAV systems around the world.
Wind River®, the world's leading provider of intelligent connected system software, today announced that Airbus Defence & Space, the Airbus Group's Defense and Space Division, will rely on the Wind River VxWorks® 653 Platform for the development of its long-range tactical drone ATLANTE. .
As one of the most important technology and industrial innovation projects of the Airbus Group, ATLANTE is designed to perform tasks such as target validation, shot calibration and damage assessment in ISTAR (Intelligence, Surveillance, Target Acquisition and Reconnaissance) missions. It can be on duty 24 hours a day, regardless of meteorological conditions, and does not require take-off or landing.
Fernando Mijares, chief engineer of the ATLANTE UAV project of the Airbus Group's Defense and Space Division, said: "We aim to develop a drone with fully automatic landing capability to perform surveillance and target capture missions in larger areas. And provide real-time information to the operator. We chose Wind River VxWorks 653 because of its excellent history of successful deployment on many drones, and we are confident that it will perfectly meet the needs of real-time transmission and mission-critical."
As one of Wind River's trusted products, the VxWorks 653 is a COTS (Commercial Off-the-shelf) platform that provides IMA (Integrated Modular Avionics) with core security capabilities. Application support. It complies with the ARINC 653 specification and uses the appropriate application partitioning technology. More specifically, VxWorks 653 significantly enhances the performance of ATLANTE's mission computers, terrestrial communication systems, and control station critical computers. In addition, it has resource management and partitioning environment capabilities, and the ability to run multiple independent applications with varying levels of criticality on a single target platform.
Alex Wilson, Director of Aerospace and Defense at Wind River, said: "The VxWorks 653 is a world-leading integrated modular avionics platform that is compatible with ARINC 653 and has been used by more than 300 of 185 customers and 70 aircraft. For our technology We are honored to be able to participate in yet another revolutionary project to help the Airbus drone department's most important technological innovations."
In the past 30 years, Wind River has been a research and development consultant in many trusted security and mission-critical products. Wind River's software products are also used as key technologies in many of the world because of its high security and reliability. Autopilot systems include the Mars Science Rover's Curiosity Mars Rover, Northrop Grumman's X47B drone, CIRA's FTB-1 Recyclable Unmanned Spacecraft, and AgustaWestland's Project Zero technology Incubator and nEUROn unmanned fighter verification machine.
About Wind River
Wind River is a wholly owned subsidiary of Intel (NASDAQ: INTC) and the world's leading provider of intelligent interconnect system software. Since 1981, Wind River has been a pioneer in computing technology in embedded devices. In today's world, more than 1 billion products have been applied by Wind River's technology. Based on world-class global professional services and technical support and a broad ecosystem of partners, Wind River offers the industry's most comprehensive portfolio of embedded software products. The technology and expertise provided by Wind River enables innovation and deployment of secure, stable and reliable intelligent systems.
Garden Lamp is a kind of outdoor lighting lamps and lanterns, usually refers to the outdoor Road Lighting lamps and lanterns below 6 meters.The Garden Lamp is characterized by its diversity, beauty and decoration environment, so it is also called landscape courtyard lamp.Slow lane, narrow lanes and is mainly used in city residential areas, tourism scenic area, outdoor lighting, park, plaza and other public venues can prolong people's outdoor activities, improve the security of the property.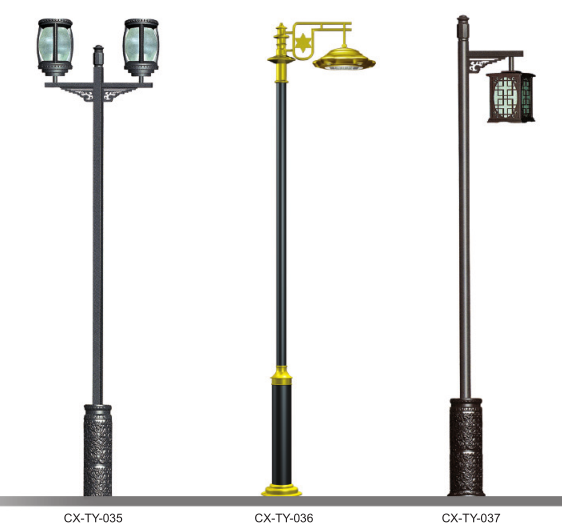 The Garden Lamp has many styles, each style has its own unique name.For example, Water,Moon,Diamonds,Lucky and UFO, these garden lights are not only elegant in name, but also artistic and elegant in appearance.
The Garden Lamp body is aluminium alloy profile is used for manufacturing, high strength, light pole electrostatic powder spraying process, anti graffiti proof, radiation stainless steel links, anti-corrosion ability, patent luminous light pole, the built-in LED light source, disassembling design is reasonable, easy to install and maintain, installation height is 3 to 5 meters.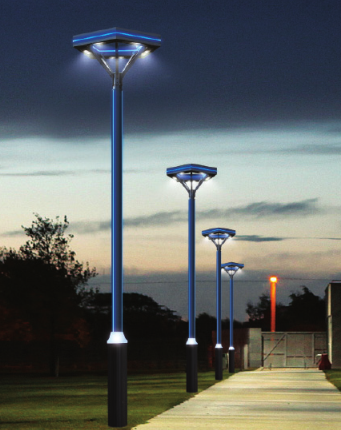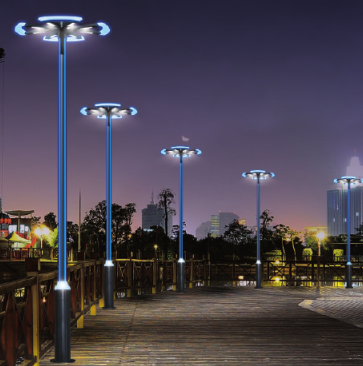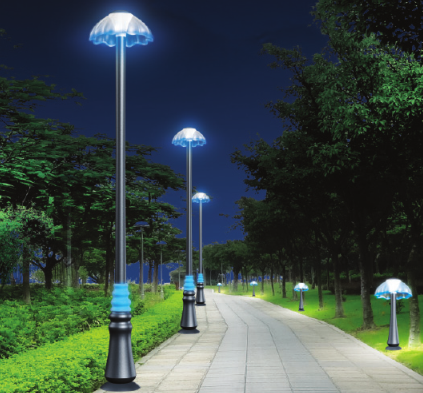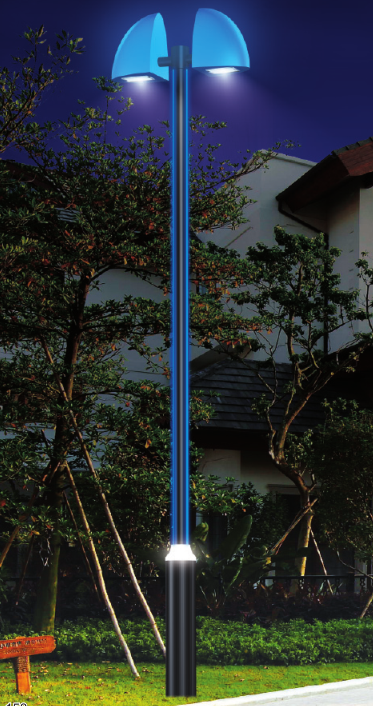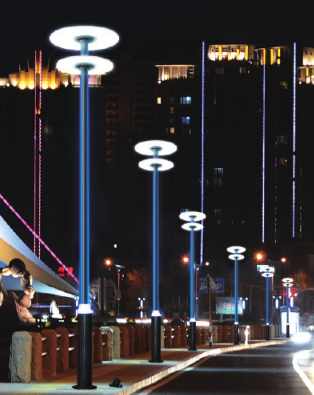 Technical parameters

| | |
| --- | --- |
| Chip | CREE/SAMSUNG/PHLIPS |
| Initial luminous flux | ≥90LM |
| Color temperature | 3800-6000K |
| Level of protection | IP65 |
| Power factor | 0.96 |
Garden Lamp
Garden Lamp,Garden Lamp Post,Garden Lamps Solar,Garden Lamp Post Solar
Jiangsu chengxu Electric Group Co., Ltd , https://www.chengxulighting.com