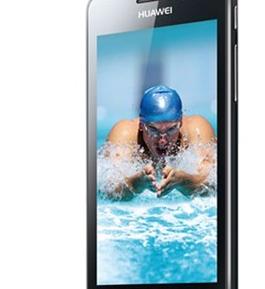 In contrast to Internet companies fighting for markets, fighting scales, losing money, and squeezing time, IPO is a different development path. Huawei's Ren Zhengfei has strong profit requirements for its mobile phone business.

"Apple has a profit of 50 billion U.S. dollars and Samsung's annual profit of 40 billion U.S. dollars. If you can give me 30 billion U.S. dollars in profits every year, I will admit that you are the third largest in the world. You also said that e-commerce companies will sell 20 million mobile phones and have a net profit. It is 100 million U.S. dollars, and a mobile phone earns 30 yuan. What kind of high technology is it?

According to Ren Zhengfei, this is the baton of Huawei's mobile terminal series of actions! Even though Yu Chengdong led his team's mobile phone team to fail to achieve their goals in last year's smart phone shipments, the annual profit contribution exceeded the target, and Ren Yu's tolerance was given to Ren Zhengfei, allowing him to continue working as a mobile phone terminal.

The purpose of PK Xiaomi

Just tomorrow (May 15th), Xiaomi will hold its new product release, and other mobile phone makers are eyeing this day, and they have shrugged their hands and fought with Xiaomi. Huawei's glory has been on its official Weibo. Said, "A good news, 5.15 to tell everyone," with the map text "gunpaste" very strong play, "5.15, Yao you look good!"

In fact, Huawei has been making frequent moves in mobile terminals recently! The Ascend P7 world premiere was first held in Paris, France. Then another biography will select the spokesperson for its Huawei glory X1, and the parties guessed it would be football star Yung Bailey.

Although I do not know Huawei's glory will take what kind of action tomorrow, but its attack position has clearly been set, and the goal is Xiaomi. As we all know, in the domestic smart phone market, Xiaomi made its name for Internet thinking and hunger marketing, and played the signboard "For enthusiasts".

Although Xiaomi is not enough to compete with Huawei, Lenovo and other manufacturers in terms of shipments, its brand awareness and appeal in the Internet are very much the envy of several major manufacturers.

However, as a veteran technology giant in China, Huawei and Lenovo are now staring at Xiaomi. Recently, there have been reports that Huawei, Lenovo, and many other mobile phone terminal manufacturers have "encrusted" Xiaomi.

Taking Huawei as an example, at the end of last year, it separated its glory brand into an e-commerce brand and established the "Glory Division". Liu Jiangfeng, vice president of Huawei's terminal, became the president of e-commerce. The glory brand is considered to compete directly with Xiaomi. For example, on March 19th, before the release of Redmi Note, the glorious play version was released in advance, 998, one dollar lower than the red rice Note high version, and the Rongliang play version had an appointment of 15 million, breaking the record set by the red rice note. . On April 8th, the millet "Rice Flour Festival", Huawei glory held a carnival, sending 20,000 Taiwan Department of Glory in the promotion, the main push advertising slogan - born for fever, pointing millet's for enthusiasts. Obviously, Huawei glory stared at the implementation of the millet coffers.

Why did Huawei stare at Xiaomi? Is Xiaomi Xiaomi's internet marketing? Maybe, but the root cause is not here.

"You said that glory and Huawei's other products are in conflict. We must balance e-commerce and open channel products. I think that as long as it is conducive to development, each can also consider independent operations. The purpose is to make money. You value the process, but I value it. It is the result." The president of Huawei Ren Zhengfei's recent speech to consumer BG reveals the root cause of Huawei's glory.

According to the data, Huawei's e-commerce business, which only accounted for only 1% of its shipments, boasts a profit contribution of 10%. "E-commerce companies do not say sales, report later said how much profit can be made." Ren Zhengfei clearly said.

This excess profit is not achieved by Huawei alone by defeating Xiaomi. Yu Chengdong, chairman of Huawei Terminal, said in an interview before the media, "Huawei's terminal's equivalence and volume are unlikely to be pure e-commerce models, Xiaomi can not make product lines, we can not. E-commerce will be part of ours, but not all."

Therefore, he pointed out that "Huawei's goal is Samsung and Apple, not Xiaomi." Although Huawei glory stared at Xiaomi, but Huawei is obviously not aware of this.

Market research company Gartner's data shows that in 2013, Huawei and LG have the same market share, which is 4.8%, ranking third in the world. Samsung and Apple accounted for 31% and 15.6% of the market. Obviously it is difficult for Huawei to surpass Apple and Samsung. It is even difficult. Huawei gave its hope to 4G and overseas markets as two points of force.

4G, overseas

"1G to see motorcycles, 2G to see Nokia, 3G to see Apple Samsung, 4G will look at Huawei." Yu Chengdong is full of expectations for 4G.

He believes that in September 2014, Huawei's terminal market share can be close to 10%, "to 15% in 2015." At present, Huawei's terminal global market share is less than 5%.

On December 4 last year, the Ministry of Industry and Information Technology formally issued the "LTE/4th Generation Digital Cellular Mobile Telecommunications Service (TD-LTE)" business license, marking the real arrival of China's 4G era. As a veteran telecommunications equipment supplier, Huawei clearly has an inherent advantage.

Yu Chengdong believes that "Before the mobile phone manufacturers, Huawei was first a network equipment manufacturer. The level of familiarity with 4G networks is simply not available to mobile phone manufacturers."

He disclosed that there are currently 244 commercial LTE (4G) networks in the world, and Huawei has participated in the deployment of 110 of them. Huawei LTE has entered more than 100 capital cities and nine financial centers in the world, while in European 4G networks, Huawei has a share of more than 50%.

With the help of many years of expansion in overseas markets, Huawei mobile phones also enjoy inherent advantages. This market can not only help Huawei to achieve a larger market size for mobile terminals, but more importantly, it can become a major source of profits.

"Sales are needed to achieve profit, not the goal of struggle." Ren Zhengfei pointed out in the speech to the consumer BG: "We must live. Consumer BG must focus on profit and strictly control inventory risk." There will be no future in the future! Our value evaluation system must change in the past only technology-oriented evaluation, we must all be guided by commercial success. Consumer BG has entered the company's main channel, but the main channel is to create value, value It's not just technology leadership."
Heavy Duty Connector, also known as HDC, is widely used in construction machinery, textile machinery, packaging and printing machinery, tobacco machinery, robots, rail transit, heat runner, electric power, automation and other equipment requiring electrical and signal connection. The international advanced features of Heavy Duty Connectors in structural design and material usage make the connectors outstanding in electrical performance.The reliability of the electrical connection system can not be achieved by the traditional connection method.
Heavy Duty Connector Inserts are mainly used for electrical and signal connection between different equipments and function units , its rich combination bring more convenience and effectively simplify wiring connection even in the complex wiring environment.
Heavy Duty Connector Inserts
Ip68 Cable Connector,24 Pin Heavy Duty Connector,Heavy Duty Connector Inserts,Duty Heavy Electrical Cable Connectors
Suzhou WeBest Electronics Technology Co.Ltd , https://www.webestet.com