[Text|High-tech LED reporter Zhou Jianhua]
At the 2014 (4th) High-
tech
LED Lighting Exhibition, Sanxiong Aurora exhibited a number of new LED products in the fields of store lighting, hotel lighting, office lighting, supermarket lighting, and outdoor lighting. These new products have been comprehensively upgraded in terms of performance, color rendering, and life performance. They are superior to previous products in terms of product appearance, structure, light distribution design and product function.
In addition, for the general trend of indoor lighting intelligence, Sanxiong Aurora will also display a number of intelligent LED products with dimmable color palette. These intelligent LED lamps include panel lights, downlights, spotlights and other products.
"Our participation in this exhibition is not only to highlight a product, but to show several series, involving dozens of different products." The person in charge of the booth said that the exhibition, Sanxiong Aurora not only to show its perfection The product line will also show customers their excellent overall solution design capabilities.
Since the beginning of this year, in response to the substantial growth in demand in the terminal market, Sanxiong Aurora has re-integrated its own supply chain system and expanded the production capacity of LED products in various production bases such as Guangzhou, Zhaoqing and Chongqing. In the first half of 2014, the marketing channel of Sanxiong Aurora LED products was very smooth. Not only did it introduce professional LED new products such as commercial rail LED spotlights and hotel LED spotlights, but also launched T5 brackets, LED tube spotlights, etc. Batch of cost-effective products.
Good products need better channels to achieve market value. Sanxiong Aurora has been deeply vocal, and it pays great attention to the construction and management of channels. As a traditional enterprise with a history of 23 years since 1991, Sanxiong is in the channel construction. Aurora has a certain amount of sedimentation and accumulation, but this advantage is difficult to maintain under the new situation. In order to continue to maintain and expand the channel advantage, Sanxiong Aurora intends to build a relatively complete channel system nationwide.
In addition to cultivating professional channels, in the past two years, the construction of retail channels has been strengthened, including retail products and distribution systems in various districts, in terms of users gaining more lighting experience in the terminal and understanding more LED products of Sanxiong Aurora. It is reported that at present, the construction of Sanxiong Aurora channels will reach more than 1,000. The first half of the year is generally the concentrated time for terminal channel construction. As of May, 50% of the target channel construction targets for this year have been completed.
Corporate style
<br> <br> founded in 1991, three male Aurora, has been committed to the development, production, promotion of high-quality green energy-efficient lighting products, providing customers with a full range of lighting solutions and professional services.
Sanxiong·Aurora has five production bases in Guangzhou, Zhaoqing and Chongqing, and produces over 100 million sets of lighting products annually. The product categories include LED, HID, fluorescent lamps, halogen lamps and other supporting light sources, electrical appliances and lamps, covering all areas of commercial lighting, office lighting, industrial lighting, outdoor lighting, home lighting, etc., and become the most comprehensive lighting brand in China. one.
Sanxiong·Aurora has been adhering to the spirit of pioneering, innovative and enterprising. It has established permanent offices in more than 50 large and medium-sized cities across the country, including more than 5,000 sales and service outlets throughout the country, providing lighting design for customers for a long time. Professional services such as technical consultation, installation and maintenance, and after-sales claims.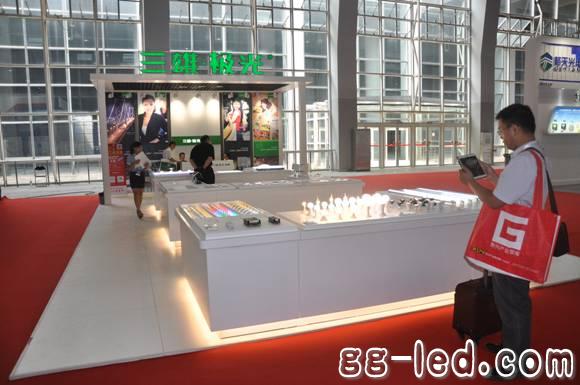 Sanxiong Aurora Open Booth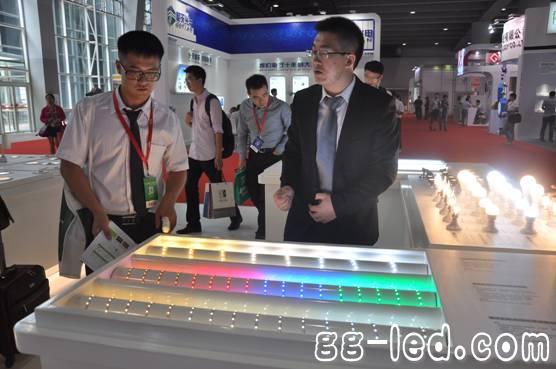 A series of new products are quite attractive

APPLICATIONS
DELIGHT lighting pole is ideal for pedestrian, street, highway and other general lighting applications. 2m-4m for garden, parks, pedestrian streets. 5m-12m for roads, highway.12m-30m for plazas, airport, seaport, squares
MATERIAL
Q235, Hot-dip galvanized steel, galvanized plating on both of side of pole. Zinc plating 120-130 micron average. Steel anchor bolt with bolts & screws. Hand pole,
SHAPE
Tapered, Square, Octagonal, Hexagonal, Conical, Round
DEMENSION
Top diameter & bottom diameter, thickness customized, while we will provide proposal according to application condition
FINISH
Finishes include hot dip galvanized or painted. Please consult factory for special finishing color and fixture matching options
Street Light Pole,Light Pole,Street Pole,Yard Light Pole
Delight Eco Energy Supplies Co., Ltd. , https://www.cndelight.com